USE YOUR SENSES TO RECOGNIZE A NATURAL GAS LEAK
A majority of gas pipeline leaks occur as a result of individuals digging on their own property. State law requires all excavators and private citizens to contact an 811 center prior to any excavation activities. Once 811 is called, Summit Natural Gas will mark all gas pipelines free of charge.
Although natural gas pipelines have an unparalleled safety record, occasionally leaks do occur.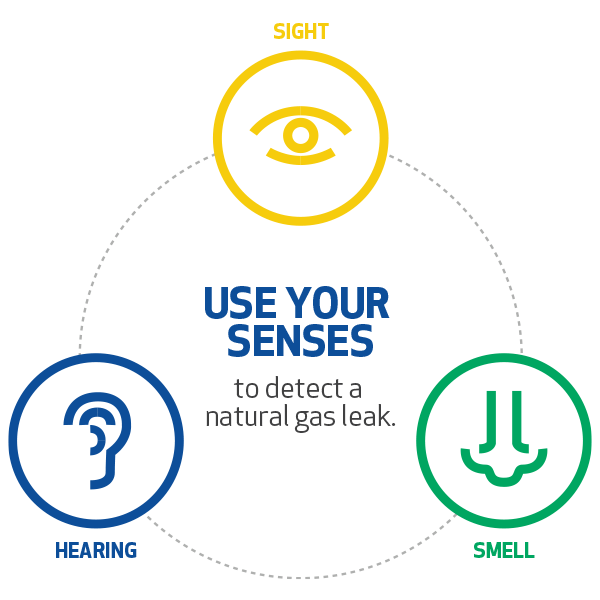 IF YOU BELIEVE YOU HAVE A NATURAL GAS EMERGENCY, CALL 1-800-883-3181 RIGHT AWAY!
See the Colorado Natural Gas Safety page for more information on natural gas, blocked sewer lines, and other safety issues like removing snow and ice for your meter.